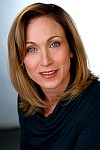 Sarah – Patricia O'Neil:
actor, comedian and writer studied at Lee Strasberg Theater Institute in New York and studied and performed at Second City and the ImprovOlmpic in Chicago. Patricia has presented her original comedic monologues and poetry in at various venues NY and Chicago and has appeared in several independent films.

Tyler Maxwell – Brad Makarowski:
Recent Credits: Stand Fast (2010 NY Fringe Festival); Raft of the Medusa (Secret Theatre); Loves Labors Lost, Hamlet (Promethean Theatre Co.); Moonchildren (Attic Theatre Co.); Caesar & Cleopatra (Resonance Ensemble); Our Country's Good (Folding Chair Classical Theatre); A Doll's House (Banyan Theatre); A Few Good Men, Amadeus (Asolo Repertory) MFA – FSU/Asolo Conservatory.
www.BradMakarowski.com

Todd – Brett McClelland:
After being in his first film in 2008, he fell in love with the creative process of film making. He started taking acting and improv classes to improve his craft. Brett is currently working on several short and feature films.
IMDB page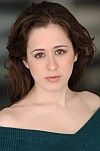 Jill – Lauren Lindsey:
Lauren is a native of Kansas City Missouri. She moved to NYC to attend the American Musical and Dramatic Academy when she was 19, and graduated in 2006. She is currently finishing up her BFA in Musical Theatre at The New School. She has been active in film, improv comedy, interactive theatre and off-off Broadway here in NYC. She is excited to be a part of the cast of "I Hear You" and hopes you enjoy the film. Thanks to her family and Anthony.
IMDB page

Arnold – Robert W. Kalison:
Robert began writing professionally in 1987 as a reporter for The Observer Tribune, Chester NJ. He has since written one act plays, short films, long films, monologues, sketches and the odd essay or two. His plays have been produced at theaters and festivals in New York and New Jersey including Ensemble Studio Theater's Octoberfest, New York, NY; 12 Mile West Theater Company's Roadside Attractions, Montclair, NJ; and Turnip Theater Company's Annual 15 Minute Play Festival, New York, NY, among others. As an actor, Bob has appeared in several off-off Broadway plays and showcases as well as independent and student films. He has also performed improv and sketch comedy at Gotham City Improv, New York, NY. Bob currently resides in Bloomfield, NJ and has never met a pug he didn't like.

Dan – Dennis Mason:
Dennis grew up in rural Missouri with an eye firmly glued to the television. Television taught him comedic timing and accents from around the globe. In high school the theatre bug bit and reshaped the course of his life. Originally majoring in performance theatre in college he switched majors after two years and studied electronics. He has always been torn between the artistic and the technical but the advent of digital filmmaking has again reshaped his future.
www.dennis-mason.com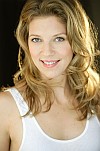 Beth – Lija Fisher:
Lija was born in Istanbul, Turkey and raised in colorful Colorado where she received her BFA in Performance at the University of Colorado, Boulder. From there she traveled across the pond to London where she studied comedies and farces at the City Literary and Drama Institute. After having way too many bangers and mash, she returned to America where she settled in LA and appeared as Fay in 'Loot' at the Long Beach Playhouse and Olivia in 'Night Must Fall' at Actors' Repertory Theatre. After frying her hair with too much bleach, she made her way to New York where she was nominated for Best Actress in a One Act at the Midtown International Theatre Festival as a lusty linguistics professor in 'The Claw of the Schwa' and just completed the role of Salyer in 'Last of the Boys' at Chenango River Theatre. Her first fantasy novel, 'The Render', will be published next year.
resume

Gwen – Zoe Anastassiou:
Zoe is half Greek half Australian but sounds primarily British on a normal day. It's complicated! She received her double BA in Theatre and Psychology from Middlebury College, VT and her MFA in Acting from the New School for Drama, NY. She was last seen on stage in the 24 Hour Plays: Off Broadway at the Acorn Theatre at Theatre Row in NY in association with her theatre company At Play Productions, and can next be seen in the soon to be released short film "NecRomance".
web site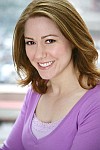 Carol – Jennifer Kalison:
Stage credits include Froth and Sisyphus's Day Off with Done To Death Productions, Six Across at the 2009 Fresh Fruit Festival, Live Broadcast at Manhattan Rep., Last Exit Before Toll with Wizard Oil Productions, and sketch comedy with MunkDrunkees. Among the numerous improv shows Jennifer has done are Improvisers Must Be Punished! and SurvivorProv. She can be seen in the independent films York Street, Love Lessons, and Sunday Dinner, as well as Apostles of Park Slope, which she co-wrote.
web site

Bert – John Thompson, Jr.:
John left his regular nine to five job two years ago to search for something more fulfilling. Acting has provided him with an opportunity to explore himself in an artistic way that a regular nine to five never could. His evolution has just begun, upon completion…. he'll let you know!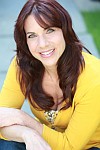 Yvette – Mary Bonczek:
Mary studied theater arts and film at the New Jersey School of Dramatic Arts and performed in their annual Professional Showcase. She has appeared in several independent films and commercials. She has been involved with Martial Arts for the past 13 years and is now an instructor. She is currently taking musical theater and dance classes.
Brian Tice – Ted Leo:
Ted is an internationally known indie musician. He has been playing professionally since the early 90s in bands such as Chisel and Sin Eaters. He is now the front man for Ted Leo and the Pharmacists. They have played on Late Night with both Conan O'Brian and Jimmy Fallon and they frequently tour. His latest album The Brutalist Bricks was released in March 2010.
www.tedleo.com